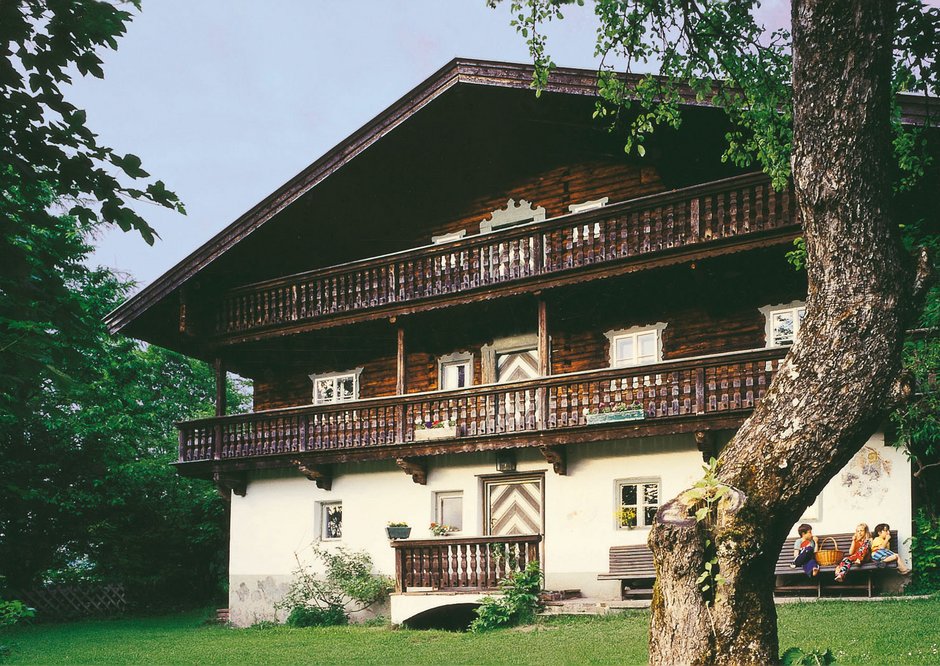 School Country Residence in Thiersee, Austria
Our school has its own country residence, the "Schröckerbichlhof" near Kufstein in Austria, beautifully situated, overlooking Thiersee lake. Here, far removed from the fast pace of city life, pupils and their teachers meet in a different environment. Every class spends one week of each school year in this residence. This strengthens the sense of class community, enables the pupils to grow closer together amongst themselves and with their teachers, and promotes the kind of social learning on which we place such value. In addition, this house is used for purposes of intensive preparation for the Abitur examinations and for improving communications between pupils, parents, teachers and former pupils.
As well as its use as a school residence, the property is also available for family celebrations, workshops and vacations. Interested parties should get in touch with Mrs. Wolf under the telephone number 0049-8171-20911. Queries in writing can also be sent by fax to the number 0049-8171-489970.
View our photo gallery