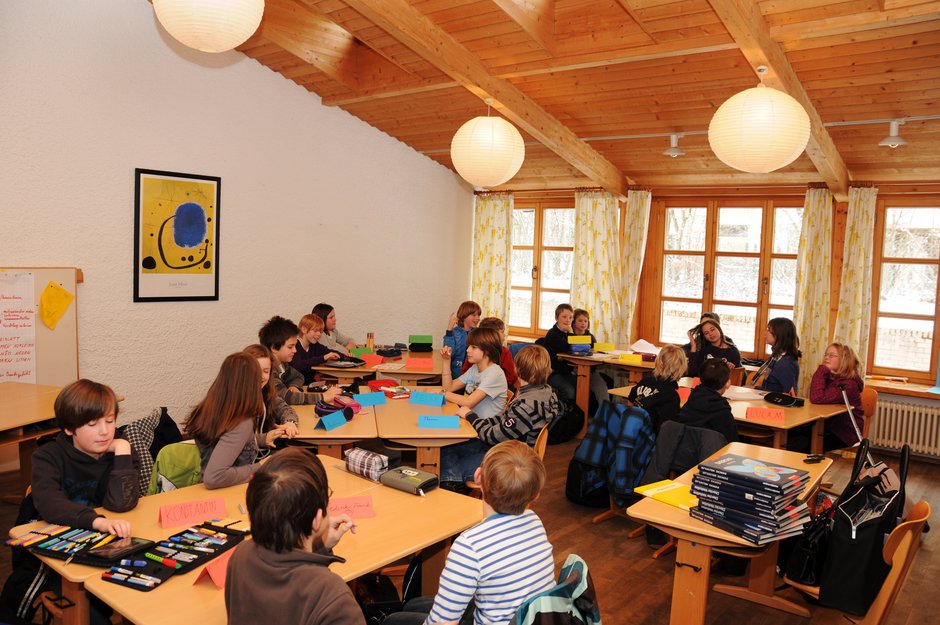 Get-To-Know-Course
Preparation For the Way of Working at the Grammar School
Based on our experience that coming to terms with the transition from one stage of education to the next is always a great challenge and in particular where the move from the primary school to the grammar school is concerned, we continually endeavour to make this step easier for the children.
It is very helpful to slowly prepare the child for the way of working in the grammar school, for new techniques of learning and working. Those who know how to learn properly are well on the way to success.
For this reason the Foundation of the Lehrinstitut Derksen offers within the framework of its measures for promoting the pedagogical concepts of the school a Get-to-know Course consisting of nine units.
The goal of this course is to prepare the children for the different way of working at grammar school, above all by making use of the example of those subjects that the children are already acquainted with, namely German and Maths, and at the same time to reduce the fear of the unknown and arouse curiosity by the supplementary means of making the acquaintance of the subjects English, French, Latin, Geography, Music, Art and Nature and Technology.
The children also get to know the subject teacher principle that exists in the grammar school, the different rooms and lay-out of the building, and some of their future fellow-pupils and can begin to experience their own strengths and weaknesses in a higher-performing environment.
The Get-to-know Course comprises nine Saturdays, each involving two double lessons in two different subjects and a special Creative Saturday with a choice of things on offer, such as for example Theatre, Sculpting, Making Music or Acrobatics, each four lessons long.
Participation in the overall course is, of course, voluntary.
The course also helps us to get to know each individual child and his or her talents and special features. After the completion of the Get-to-Know course we therefore offer a Feedback Conversation with our Pedagogical Heads in which parents can receive advice about the school career of their children, taking into account any insights gained as a result of the Get-to-Know Course.